Helloween-Keeper part 1
Well duh this week...still sounds so fresh 30 years later.
Guifrua- lll
Whoah..this actually does exist..including songs that ended up on the ensuing House of Lords album..I prefer Easly's vox
Here is Pleasure Palace
https://youtu.be/eLt5PjcPLF4
Sparks-my now over 100 song mix
This was mainly born out of me and NY gf looking through YouTube vids 2 nights ago in my truck (she helps me catch up on edits and it kinda went south when we do this),showed her "This Town Ain't big enough. "..being that she is really loving going back in time for older music this hit with her ...then watching Ron in these videos..
Shadows Fall- Somber Eyes to the Sky
Remember hearing this version of Fleshhold on WSOU in the late 90s.Fleshhold especially,Blew me away,felt this was a breath of fresh air coming from America and finally a band that could compare with what Scandinavia was putting out with melodic death...I never considered these guys metalcore,I always put them in the melodic death metal category..
Anyway this version of Fleshhold is better than the one of OF One Blood in that the 3 part clean harmonies in the chorus with all the growls
https://youtu.be/x0WhfXe54_g
Saga-Heads or Tails/Silent Knight
Slowly migrating music to my phone ...why this band is never mentioned as one of the best prog bands is a mystery.. they truly were a prototype for Dream Theater with keys and guitars trading and harmonizing solos but in a more streamlined almost pop style.
Opeth-later growlie era mix.
Shame Mikael cant growl anymore (this is the reason he doesn't,listen to any of the latest live clips where they do songs from this era...he basicly is moaning the parts,)because that was literally a perfect blend of everything,especially with the keys added. FWIW the latest album is really good
Various Pandora chillout trance/house
Which means I'm getting the creative itch to write again
---
Creationism: The belief that one incestuous family populated the Earth...TWICE
Miss Progpower USA 2015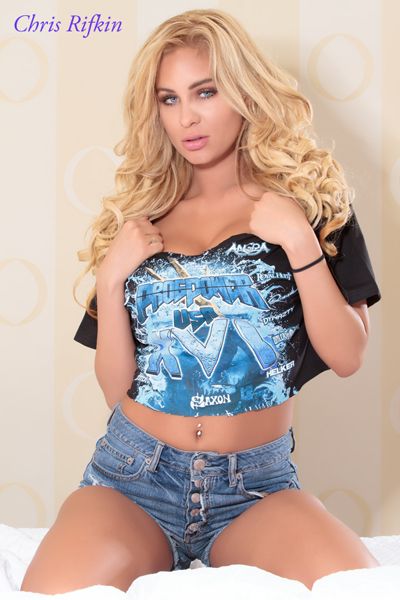 DISCLAIMER: All of my posts/threads are my expressed typed opinion and the reader is not to assume these comments are absolute fact, law, or truth unless otherwise stated in said post/thread.