Mine doesn't have the track "searching". I feel ripped (j/k)! The website seems to have a different cover? Was this song added to a repress?

Checking out Descyple tunes on youtube. Never heard them.
This was re released by F&A in 2013,diffe4ent cover,remastered and added the extra song.
I was supplying vendors directly till I ran out of disks in 1997.(I was still living on Long Island paycheck to paycheck back then so I had no funds to re press these)I don't know when you bought this but my guess if it was after 2000 it was a bootleg and I only had 1000(plus maybe 30 spare)pressed..
I had no internet till 2000 when I moved from NY and had no idea I this disk had any kind of buzz till I went to Powermad 2000 and a drunken Larry came over and was "OMG..YOUR IN EYE OF TBE STORM.....and started dragging me around to introduce to everyone...lol
While Claus was kinda being a penis in his post,he is kinds right that this release is way past it's prime for being a post,and in a way I kinda find it amusing something that's been irrelevant for a while is being bootlegged,especially when a better version is available for relatively cheap.
---
Creationism: The belief that one incestuous family populated the Earth...TWICE
Miss Progpower USA 2015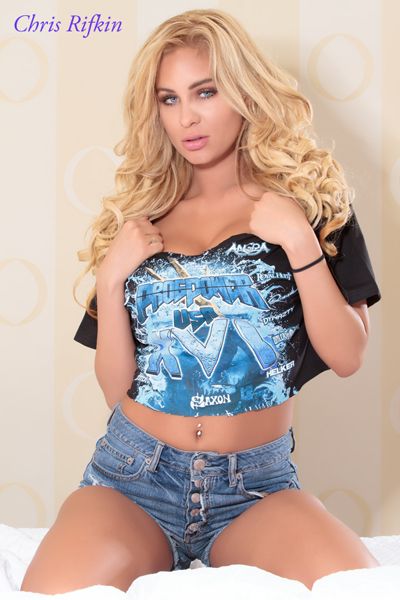 DISCLAIMER: All of my posts/threads are my expressed typed opinion and the reader is not to assume these comments are absolute fact, law, or truth unless otherwise stated in said post/thread.